VIDEO AND ALBUM PROGRESS
We shot a melancholic black and white video for our single All Our Excuses in our hometown Chemnitz. Watch the video on our YouTube channel and subscribe if you like! We are also happy to announce that we've completed the last recordings for our first album. We hope that we can release it this year! So stay tuned...
HIGHFIELD BANDCONTEST 2014
Dear friends!
We are excited to announce that COPEYA is one of the 3 bands chosen for our hometown Chemnitz as part of the Highfield Bandcontest 2014. The winner gets a slot at the famous Highfield Festival this year! Wooohooo! Please help us to get that slot! Merci beaucoup! Vote here for Copeya: http://bandcontest.highfield.de/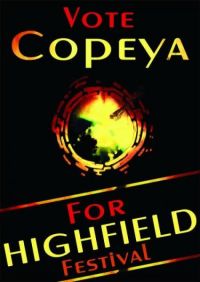 VIADUKT ARTICLE ABOUT OUR U.S. TOUR
Copeya is part of the first edition of the German lifestyle magazine "Viadukt" in 2014. The magazine is only published in Saxony and the article is about the US tour in 2013 and the fact that three of the four musicians are from the Vogtland area. So if you don't have access to the hard copy version, you can read the article online here. Very nicely written!
NEW YEAR, NEW TUNES
The new year brings thrilling news! After an exciting and eventful first US tour, we were not lazy, but have continued to work diligently on new songs. In the last weeks before Christmas we entered the Horus Studios Hanover again to record four new songs. Now it's again Benni and Leo's task to form these sounds into beautiful tunes. They meet in Berlin in the next months to mix the stuff. Some samples coming soon...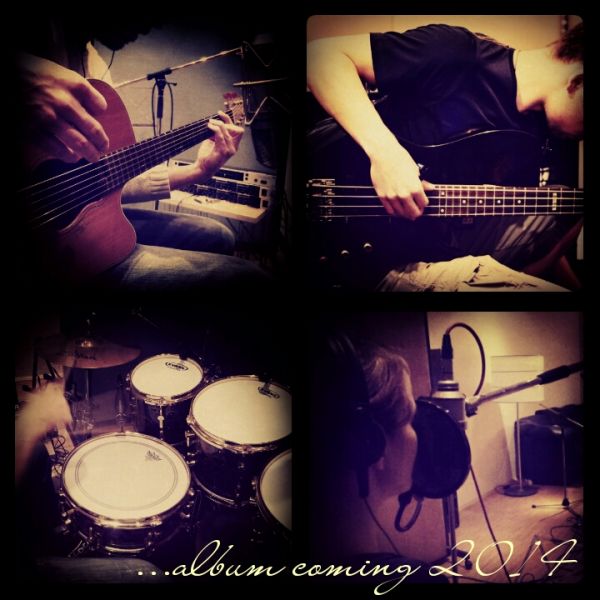 US TOUR STARTING SOON
Our first Copeya US Tour is starting next week at New York and will end up in Los Angeles in three weeks. We are very excited about the tour and can't wait to play the songs live for the first time. If you want to stay tuned during our tour, visit our facebook profile for more details.
BUY NEW EP NYMPH ONLINE
The production and printing of our first single "Nymph" as Digipack has started this week. If you can not wait longer for the songs and the EP, you can already buy them in online stores such as iTunes, amazon, musicload and many more as mp3 - we are excited about how you like it!

NEW EP COMING SOON - PRE-ORDER NOW!
We've recorded three new songs a few months ago at the Horus Studios in Hanover, Germany. Now we are working on the design and artwork of our first EP "Nymph", which will be released in August. If you are as excited as we are, you can pre-order it in our online shop now!